Discover who you are and live your life on purpose!  ~~~Dolly Parton
The, power of Intention, is defined as a strong purpose or aim to fulfill your dreams. This power is an invisible force of energy in the Universe.  We access this force when we become inspired; dormant forces come alive in us and propel us towards our goals. That force is called the, Power of Intention.
Don't wait to fall through a hole to experience a new world, be deliberate about your life; intentionally create the world you want to live and play in.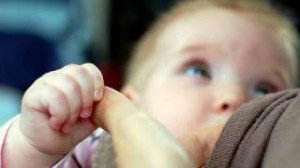 We are all born with the power of intention
Every baby is born with a purpose, every baby is pure, intention. Even before the Seed is matched with the Egg; the, Power of Intention, sets in motion what you will physically look like at your birth.
Your height, your bone structure, the color of your eyes and your non-physical attributes are also predetermined; ie your personality, how you will handle stress and your emotional IQ etc. Babies are born with the potential to walk, speak, read, and do mathematics. Nothing is left to chance. It's possible to locate which areas of the brain that will eventually produce these abilities, but until then, they exist as pure potentials and intentions.
" I knew you before I formed you in your mother's womb.  Before  you were  born I set you apart and appointed you as my prophet to the nations" ~~~Jeremiah 1:5

Here are  3 ways to access the energy field of Intention
The spoken word

– is a powerful tool, by levering our voice we expand our dreams from internal thoughts to external possibilities. So speak freely of your dreams and visions. By verbalizing your thoughts out loud you are empowering your dreams to the universe. You are entering the field of all possibilities. This is the predominant reason that coaching works. Inside the coaching conversation, you are speaking your goals and vision, sometimes for the first time.
Controlling your Thoughts

– When you are aware of the company you keep in your head, you take back control of your life by being present in the present moment. The friends in your head in the form of your thoughts, determines where you end up in life. Just like when we were kids and our parents told us not to keep company with certain kids because they would be a bad influence; in the same way if we keep company with, negative thoughts, they become a bad influence.
Your parents did not know why but they knew that if you hung around bad kids then no good will come of you. In a similar way if you keep replaying, negative emotions, doubt, worry, insecurities, getting even, discontent, fear, blame in your head then no good will come of you.  The first step is becoming conscious of your thoughts. Once you bring these thoughts from subconscious to consciousness, then you take back control.
Verbalize your vision

– What you do and what you say are very important. Out of the abundance of the heart the mouth speaks. When we declare our, intentions, to the Universe, we set the energy fields in motion. The bible teaches that words are carriers. Words carry the spirit of the person speaking. Spirit is the highest form of energy. To access the energy field of the, Power of Intention, we need to become aware of our energy levels.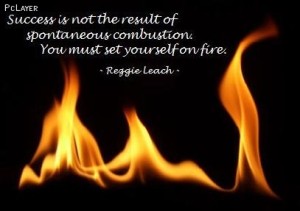 There are five levels of energy:
1:

The material world

– it is energy slowed down so we can see form
2:

The sound world

– faster energy. We can sometimes feel sound vibrations.
3:

The light world

– when the high energy of light meets with the low energy of darkness; the darkness becomes light. In the same way when we keep our energy levels high, the low energy fields of doubt, depression, obstacles etc. cannot reach us because our light converts the low energy fields of negative emotions.
4:

Our thoughts

– the energy of our thoughts are higher than light and sound. Every thought we have can be calculated to see if it has the positive energy to access the power of intention or the negative energy of doubt that impedes our forward movement and progress.
5: T

he energy of spirit

– The highest level of energy is that of spirit. Spirit is the energy force of Creation.  Kindness, Beauty, Love, Expansion are also forms of spirit energy.
Make raising your energy levels a priority in life. Low energy is an attractor pattern. If you practice raising your energy then you will not attract low energy forms like depression, blame, loneliness, shame, anxiety etc.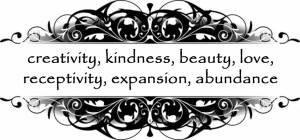 Seven ways to raise your energy levels to access the Power of Intention:
Becoming conscious of your thoughts.
Make meditation a regular practice. Meditation allows us to make conscious connection with our source. It also allows  us to make conscious connection with our emotions, so that we develop discipline.
Become conscious of the foods we eat. Processed foods lower our energy, while fruits, vegetables and greens raise our energy levels. Drugs and alcohol including prescription drugs also lowers your energy levels. Retreat from drugs and alcohol even prescription drugs.
Becoming conscious of the music you listen to. Rock and Heavy metal music lowers your energy levels, while soft music about love, and classical music raises your energy levels.
Becoming aware of the energy in your home. Feng Shui  is the art of choosing the right furnishings and accessories then arranging these  furnishings  to increase the positive  energy in your home.  Accessories can include paintings or photography. Photographs of your loved ones smiling and laughing in happier times, photographs expressing love or showcasing nature also raise your energy levels. You should also become conscious of the energy from relationships in your home. Tension and strife in your home not only lowers your energy levels; but it debilitates you. We cannot excel in any area in life, if we are not happy at home.
Immerse yourself in nature- experiencing the beauty of nature is a purely spiritual experience. The energy of spirit is the highest level attainable.
Commit to helping people in need. Acts of kindness expecting nothing in return raises your energy levels because kindness, compassion and service are spiritual experiences and the highest of the energy states. The beauty of kindness and giving expecting nothing in return is that you get that energy back in spades. The Bible teaches that in giving the tithe to God," the windows of Heaven are opened and blessings pour out that you wouldn't have room to receive."  In a similar fashion, when you give of yourself to the world, expecting nothing in return, the windows of Heaven open up and you get back more than you ever gave.
Myrna Morris Young, Life and Executive Coach
President and CEO of Myhelps Inc.
Phone: 954-999-6125
Email:myrna@myhelps.us
Author: "Becoming Conscious, My Awakening"