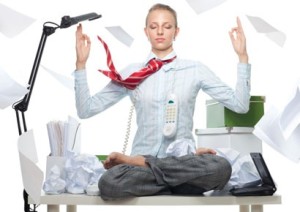 Meditation, is not just for Buddhists and monks: meditation unlocks the power you have within to take your business to the top.
Introduction Meditation for your business
When you, meditate, you strengthen your intuition, spirituality, awareness, and most importantly, your own sense of self.  As many successful entrepreneurs know, reduced stress  is the foundation to creating the business and lifestyle you want.  If you are not removing your limiting beliefs and constantly working on your vision, you are limiting your own growth and the growth of your company. You are the lid!
As a leader or an Entrepreneur there is no better way to overcome obstacles, rise to the top or be creative with out first quieting the noise in your head. When you become still you tap into your creative power by connecting to your source. During, meditation, you experience that peace that surpasses all understanding that the bible talks about.
When you forget about all the things you have to do and just focus on the life inside you by witnessing your breathing, you move closer to becoming conscious and understand your purpose. Being quiet and still allows you to listen to instructions from the  higher power who guides you. It is said that it is easier to guide a horse in the direction it is running in; so when you fall into line with what God wants you to do for his Kingdom then your business and your life become less of a struggle.
Reasons meditation works
The reasons we, meditate , are as varied as the many ways there are to meditate. In the West, most people are drawn to, meditation, to quiet the internal chatter of the brain and to reduce stress. Meditation, is indeed, a very effective stress reducer, but its benefits—sometimes mysteriously hidden—are far more bountiful. The actual act of meditation can be as simple as sitting quietly and focusing on your breath while repeating silently a mantra—a word or phrase.
There are countless traditions and no singular "correct" way to practice, meditation. Find a practice that you like and stick with it for a while. Notice how you feel as you go about your days. If you find that you have more patience, feel grounded and better able to respond to stressful situations, and are more in touch with your intuition or "gut feelings," you are enjoying the many benefits of meditation.
I, meditate, by finding a quiet place in the morning as I drink my coffee. I listen to a, guided meditation, tape on topics such as "activating consciousness", visionary me meditation, "the law of attraction" etc. as I listen I clear my mind by mentally repeating a centering thought and witnessing my breathing.
At the end of my, meditation, I am  relaxed,  totally open and creative. I usually write some deep insights after my, meditation, sessions and I get answers from God and the Universe to questions I ask. This is the perfect way to become a visionary and an innovative leader.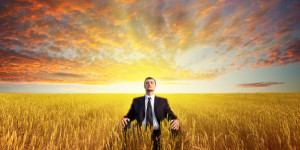 1: Meditation is good for our Physical Bodies
Scientists gathering data on, meditation, have found that a consistent practice of, meditation, not only boosts the mind, but it also bolsters the body. Studies shows that, meditation, can help reverse heart disease, reduce pain, and support the immune system, better enabling it to fight disease.
The mind-body connection between stress and disease is abundantly apparent as science is finding that meditation can lower production of the stress hormone cortisol. This means meditators are better able to adapt to stress in their lives.
2: Meditation is good for Our Relationships
Paradoxically, while, meditation, helps us tune in and turn inward to our true essence, it also helps us detach from our own egos to connect with others in more meaningful ways. Couples counselors have found when they assign their clients meditation, the couples become less angry, more self-reflective, and more loving.
When we become aware of—and honor—our interconnection with other beings, we are able to recast our perspectives, see our worries in a different light, and embrace gratitude, which is the heart's memory. The bible teaches that we can't change others only ourselves and when we, meditate, we tune into who we really are.
Our ancestral legacy is a brain that is primed to focus on negative experiences and has a tendency to get stuck in conditioned patterns of thinking, returning again and again to thoughts of anxiety, depression, and limitation. So in our relationships we tend to focus on what we do not have instead of what we do have.
As you, meditate, on a regular basis, you develop what is known as "witnessing awareness"—the ability to calmly and objectively observe a situation, notice when you are being triggered, and consciously choose how you want to respond. The ability to be present and aware is extremely valuable in every relationship.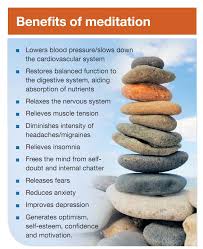 3: Meditation helps prolong our lives
When you, meditate, you strengthen your intuition, awareness, and most importantly, your own sense of self.  Yogis and doctors both agree: meditating—even just a few minutes of deep breathing—relaxes the brain, reduces anxiety, and decreases depression. We say we can't afford the time to meditate, but the truth is we can't afford not to.
When we tell ourselves we don't have time to exercise, or meditate, then we will make time for sickness and depression. During most of our waking lives, our minds are engaged in a continuous internal dialogue in which the meaning and emotional associations of one thought triggers the next.
We hear a snippet of music and suddenly we're thinking about the first time we heard that song with an old boyfriend or girlfriend and how that relationship ended. If we're still holding emotional pain over that ending, those feelings may bubble up and then our mind may veer into criticism, self-pity, or worries about the future.
Meditation, is one of the best tools we have to counter the brain's negativity bias, release accumulated stress, foster positive experiences and intentions, and enjoy the peace of present moment awareness. A large body of research has established that having a regular, meditation, practice produces tangible benefits for mental and physical health, including:
Benefits of Meditation
Decreased blood pressure and hypertension
Lowered cholesterol levels
Reduced production of "stress hormones," including cortisol and adrenaline
More efficient oxygen use by the body
Increased production of the anti-aging hormone DHEA
Improved immune function
Decreased anxiety, and insomnia
4: Meditation Reduces Stress and Burnout
What role is more stressful than the role of a Leader? None, as a Leader you are responsible for the lives of your employees, families, and your commitment to your community? Chronic, unmanaged stress can make you sick and accelerate aging. As many scientific studies have found, prolonged stress can contribute to high blood pressure, heart disease, stomach ulcers, autoimmune diseases, anxiety, cancer, insomnia, chronic fatigue, obesity, depression, and accelerated aging.
In meditation, your body releases stress and reverses the effects of the flight-or-fight response—that ancient instinct we all have to either run from perceived danger or take it on in battle. Intended as a short-term protection mechanism, fight or flight causes our body to speed up our heart rate, increase our blood sugar, suppress our immune system, reduce insulin production, pump out stress hormones such as adrenaline and cortisol, and reduce the blood supply to our digestive organs.
All of these reactions happen so that our body can focus on either running away as fast as it can—or staying to fight. Although few people reading this face daily threats to their bodily existence, many live in a prolonged state of fight or flight, generating stress in response to bad traffic, criticism from a spouse, or a disagreement.
Regular, meditation, dissipates accumulated stress and cultivates a state of restful alertness. There are many compelling studies showing the power of meditation to relieve stress and promote inner calm. For example, a 2011 study published in the Evidence-Based Complementary and Alternative Medicine Journal found that full-time workers who spent a few hours each week practicing mindfulness meditation reported a significant decrease in job stress, anxiety, and depressed mood.
The reason, meditation, is so popular amongst successful individuals is it helps release stress, lets go of excess thoughts and expand awareness. As you dive deeper into your, meditation, you see people, events and circumstances as they really are, not as they are perceived to be. It allows you to have an internal Locus of control.
That means that you don't react to external stimuli but are proactive with action plans and goals. It also means that as challenges arise in your, business, you will not get overwhelmed; but face those challenges calmly and efficiently.  As an Entrepreneur Leader, meditation, allows you to turn your failures into successes.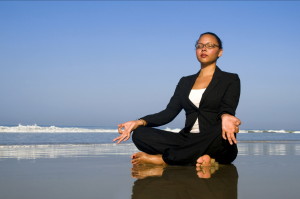 5: Meditation Enhances Your Concentration, Memory, and Ability to Learn
As researchers have found, meditation, can help you tap into your brain's deepest potential to focus, learn, and adapt. While scientists used to believe that beyond a certain age, the brain couldn't change or grow, we now know that the brain has a quality known as plasticity, enabling it to grow new neurons and transform throughout our lives.
Meditation, is a powerful tool for awakening new neural connections and even transforming regions of the brain.  A recent study led by Harvard University and Massachusetts General Hospital found that after only eight weeks of, meditation, participants experienced beneficial growth in the brain areas associated with memory, learning, empathy, self-awareness, and stress regulation.  In addition, the meditators reported decreased feelings of anxiety and greater feelings of calm. This study adds to the expanding body of research about the brain's amazing plasticity and ability to change habitual stress patterns.
Many other studies provide evidence for the value of, meditation, in improving the ability to stay focused in world filled with increasing distractions and demands on our attention. For example, research conducted by the UCLA Mindful Awareness Center showed that teenagers and adults with ADHD who practiced various forms of meditation for just eight weeks improved their ability to concentrate on tasks, even when attempts were made to distract them. In the world of the Entrepreneur Leader, the ability to focus when you are pulled in so many different directions is extremely important to your success.
6: Meditation Improves Your Creativity and Problem-Solving Skills
We each have an estimated 60,000 to 80,000 thoughts a day—unfortunately, many of them are the same thoughts we had yesterday, last week, and last year. The mind tends to get stuck in repetitive thought loops that squeeze out the possibility for new ideas and inspiration.
Meditation, is a powerful practice for going beyond habitual, conditioned thought patterns into a state of expanded awareness. We connect to what is known as the field of infinite possibilities or pure potentiality, and we open to new insights, intuition, and ideas. And as we meditate and focus on our breathing, we stop this continuous cycle.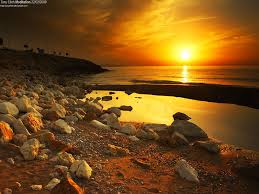 7: Meditation Decreases Anxiety, and Insomnia
The emotional effects of sitting quietly and going within are profound.  The deep state of rest produced by, meditation, triggers the brain to release neurotransmitters, including dopamine, serotonin, oxytocin, and endorphins. Each of these naturally occurring brain chemicals has been linked to different aspects of happiness:
Dopamine plays a key role in the brain's ability to experience pleasure, feel rewarded, and maintain focus. Serotonin has a calming effect. It eases tension and helps us feel less stressed and more relaxed and focused. Low levels of this neurotransmitter have been linked to migraines, anxiety, bipolar disorder, apathy, feelings of worthlessness, fatigue, and insomnia.
Oxytocin (the same chemical whose levels rise during sexual arousal and breastfeeding), is a pleasure hormone. It creates feelings of calm, contentment, and security, while reducing fear and anxiety.  Endorphins are most commonly known as the chemicals that create the exhilaration commonly labeled "the runner's high." These neurotransmitters play many roles related to well being, including decreasing feelings of pain and reducing the side effects of stress.
Myrna Morris Young, Certified Professional Coach
President and CEO of Myhelps Inc.
Phone: 954-999-6125
Email:myrna@myhelps.us
Author: "Becoming Conscious, My Awakening"