What are your clients biting on? What is your bait
I recently watched the movie "A River runs through it". I should confess that anything with Brad Pitt I watch with a big smile on my face! Anyway, in the movie Brad and his brother were, fishing, in this river. Brad's brother was catching a whole lot of fish and Brad had not caught one. After some time of being a spectator in this fishing expedition, he shouted to his brother, "What are they biting on?" His brother shouted back, "Pimento Bugs". Strangest, bait, I ever saw, these bugs had wings! But sure enough, when Brad changed his, bait, he caught the biggest fish ever!
In sales, you are the, Bait!
Everything you heard is true! People buy from people they like, people they feel a connection to or with people who are like them!


Here are 5 Ways you can Improve your Bait: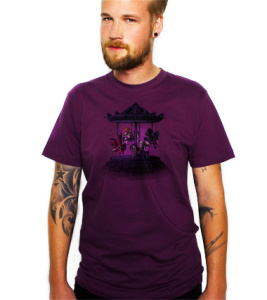 No tee-shirts and tattoos
1: Your Attire can be your, bait 
Again, I will start with an Old Cliché "You never get a second chance to make a first impression." If you are going for an interview or meeting with a customer for the first time; look the part, and that is your best, bait.
I went for an interview once at Apple retail Store and I was very confused. Apple, Google and Facebook CEO's have all made famous the tea shirt and running shoes mode of dress. So I was not sure how to dress; but I decided on a suit. No tee-shirt and runners for me! Better to be overdressed than not get a job because you showed up in tea shirt and tennis shoes. In the movie "the Pursuit of Happyness", Will Smith was sleeping in bathrooms and homeless; but he made sure he had one suit that always looked good. That is all you need, one good outfit. It is suggested that for the man the color should be blue, black or grey for a suit. For the ladies a pant suit or an A-line dress works wonders.
2: Your Profile is bait 
Your profile picture is what everyone sees. Just a picture of your head and face, and they from that they form a judgement, whether consciously or not. In a recent LinkedIn training class, the presenter told a story about how he was about to hire someone for a service, then he noticed that their picture was dark and blurred. He said he decided not do business with them. He formed a judgement that if they could not spend $50 to get a good profile picture, then they could not be successful. You might say that he was too judgmental; but you never know what is costing you business. It is best to button it up.
I personally would never connect with anyone who didn't have a profile picture because I made the judgement that they were either not active or not serious. Now I connect because I can offer my consulting services because they need Help! Spend the money to get a professional profile picture and it will pay dividends.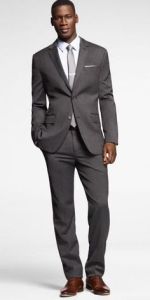 3: The entire package is your Bait
I could never understand the "shoe shine" concept. Why did men favor going to get their shoes professionally shined until it became a mirror and they could see their faces in their shoes?
Now I understand, those men understood the value of "the entire package". You can't show up in an expensive suit, and your shoes are not shined! You can't show up in an expensive suit and your hair looks like a hippie; you can't show up in an expensive suit and your car looks like you bought it from the scrapyard. People form the wrong impression and then you have to work doubly hard for them to hear what is "coming out of your mouth".
For men, pay attention to the suit, shirt, tie, hair style, shoes.
For women, pay attention to your dress, your hair, your shoes and your pocket book! Yes, people now pay attention to what handbag you are putting your lipstick into!
4: Your Business card, your Website, and your Printed Materials

If you want to convey success, then you have to look the part.
Has anyone ever handed you a business card that was printed at home on cheap paper? What was your reaction? Did you want to run out and purchase their product? I am sure you didn't. Or you ask someone who has a service you are interested in for a business card, and they tell you they don't have one.
I should even add a pen to this scenario. In the movie "the Pursuit of Happyness", there is a scene in which a salesperson bent over backwards to get a contract with Will Smith to produce his story. He called him several times, he made him an irresistible offer, he tracked him down at the airport and when Will was about to sign the contract and he asked him for a pen, he did not have one! Will cancelled the deal. He felt that a salesperson should always have a business card and a pen if he is worth anything!
5: Your Speech makes or breaks you 
I don't know if you have noticed, but most of the leading roles for movies and television commercials are going to actors who sound English! It is like a "cool breeze" to listen to someone with a pleasant voice. You don't have to have an English accent; but your volume should be right and your pace should be right. As a Toastmaster, when we are speaking, we are gonged when we add fillers to our speech. Fillers are so, umm, ahh, etc. if you are doing a presentation and you have too many fillers, your audience doesn't regard you as a subject matter expert.
Your, Bait, is you! Once you make a good impression and the fish are biting; then you can get on with the business that you came to do, and that is to sell your product or service.
You want to catch some fish! So go, fishing.