Are you curious as to, who sponsor podcasts, and why? Brands that sponsor podcasts, do so because, podcast marketing, is the best branding tool in this digital age.
Download the podcast here: 
Why You Should Sponsor The Transform Your Mind Radio show and Podcast.
`The mission of the, Transform your mind, Radio, and, podcast is to positively empower women around the world to improve their lives by Transforming their minds. To Help women use faith and belief that they can make their dreams a reality.
Tune in every Wednesday at 5 pm on the afternoon Drive  www.wdjyfm.com 
Why Sponsor This Podcast?
I asked the question on Quora 'Why was podcast marketing was on the rise"  
How much does it cost to sponsor a podcast? Rates are charges according to the download numbers.  See the chart below.
Apple podcast Ads and Spotify podcast Ads,
See this article about Apple podcast Ads on Quora
https://www.quora.com/Does-Apple-podcast-have-ads
Simply put, because audience is large, consuming, podcasts, frequently, in variety, and much longer than other media. Best yet, this audience continues to grow year over year.
Podcast, creators in turn provide not only variety but also depth of conversations so advertisers can pick exactly the audience they want, and activate a very relevant message to that particular message.
Here is Hellofresh Ad on the Transform Your Mind podcast
Sponsored Ad
SPONSORED AD
As we welcome the fall, A new season calls for new meals, and HelloFresh has a fresh, fall lineup of delicious dinners to choose from. Take your pick from 40 weekly recipes that suit your lifestyle, from Veggie to Family Friendly to Fit & Wholesome and my favorite meat and veggies.
If you are ready to save some time and money "Go to HelloFresh.com/50transform and use code 50transform for 50% off plus 15% off the next 2 months!"

The facts and details:
Large audience: in the US alone, 40+ million people listen to podcasts on a weekly basis. Almost 70 million on a monthly basis!
Growing audience in all demographics: year over year growth of 20–25% in all demographics and ages
Variety of shows and episodes: for the people that watch, the average number of podcasts watched is 3+, and the average number of episodes is 5+ on a weekly basis
Long exposure: average duration of an episode being around 1 Hour, that means that Podcast listeners spend on average 5 hours listening to audio weekly. Compare that to the (continually plunging) number of hours spent on newspaper, magazine, radio, and TV… very competitive
Personable like never before: the Podcast experience is a very intimate one. People are either adding colors to the stories they are told, putting themselves into the topics, or having their questions answered. It's a new level of connection to media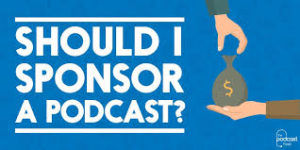 As a podcast sponsor your message will have a clearly defined audience
Podcasts have clearly defined audiences: with other media, specially broadcast, marketers were speaking to larger audiences, but also very diverse. Only mass-adoption products would make economical sense for advertising.
So we can tell ever more relevant stories and thus powerful messages: With, podcasts, interests are narrowly defined. This is a marketer's heaven: tell an unique, crisp, interesting idea to an audience that is known. This message specificity will drive massive action: Product consideration and purchase, adherence to social communities, and increased loyalty and recommendation.
Here are the top 30 Brands that sponsor podcasts in 2023
Here is the Transform Your Mind BetterHelp Ad
SPONSORED AD
This episode is brought to you by BetterHelp.' Is something preventing you from achieving your goals? • Are you aware of what is interfering with your happiness? Speaking with a therapist gives you clarity on what's keeping you from success. Head over to BetterHelp.com/transformyourmind
•BetterHelp will assess your needs and match you with your own licensed professional therapist – • This a safe and private online environment and it's so convenient • You can start speaking with your therapist within 48 hours. Anything you share is confidential.
BetterHelp offers Licensed professional counselors who are specialized in: Depression, Stress, Anxiety Relationships, Sleeping disorders, Trauma, Anger, family conflicts, LGBT, Grief and Self esteem issues.
The service is available for clients worldwide and is affordable.
Listen, I want you to start living a happier life today. As a listener, you'll get 10% off your first month by visiting our sponsor at BetterHelp.com/transformyourmind.  Join over 1 million people who have taken charge of their mental health.

Promising Future For Brands That Sponsor Podcasts
I see a promising future for, podcasts, and, podcast sponsors, the opportunity to connect with people in a personable yet scalable way.
As a, podcast sponsor,  for the Transform Your Mind Radio Hour and podcast. Your message will be heard on the radio by more than  30,000 + weekly listeners, and more than 400,000 monthly listeners on all podcast players, including  iTunes podcast, Tunein, Stitcher, Google Play Spotify, Castbox, Soundcloud, iHeart Radio, and on my YouTube video Channel, Apple, Spotify, Google, Amazon,  Pandora, iHeart Radio, TuneIn + Alexa, Podcast Addict, Podchaser, Pocket Casts, Deezer, Listen Notes, Player FM  and  Blog.
Here is the Shopify Transform Your Mind Ad
Sponsored Ad
Sponsored AD
Whether you're a garage entrepreneur or IPO-ready, Shopify's the only tool you need to start, run, and grow your business WITHOUT the struggle.
Shopify puts you in control of every sales channel. So whether you are selling Superfood Smoothies or Offering Organic Omega-3s, Shopify's all-in-one eCommerce platform, got you covered.
Sign up for a one-dollar-per-month trial period at Shopify.COM/transform
Go to Shopify.COM/transform to take your business to the next level today.
For rates please check out Advertisecast https://www.advertisecast.com/TransformyourMind
Bonus offers for Brands that sponsor podcasts – The Transform Your Mind Podcast
Web – Post on 2 domains including
About this Podcast and our audience
The Transform your Mind radio and, podcast, airs every week on the afternoon drive 5 pm to 6 pm on WDJY 99.1 FM, in the Metro Atlanta area and on the internet on internet radio at www.wdjyfm.com. The target audience are minority women between the ages of 25  to 55 years old who want to improve the quality of their lives through Life coaching and a Mindset shift.
Why Sponsor The Transform Your Mind Radio Show and Podcast

Podcasting is one of the most talked-about forms of modern entertainment, because it combines the advantages of on-demand digital media and mobile in a format that is singularly intimate.

Why Brands that sponsor podcasts do so 

Brands that sponsor podcasts, do so for the following reasons:
Podcast listeners,  are educated. Have a Bachelor's degree or higher and read a lot
32% of them listen while they work out
52% listen in the car
37% listen while taking public transportation
46% listen while travelling
40% listen while walking, running or biking
Podcast listeners, are loyal, 88% listen to all episodes
Podcast listeners, are engaged, 61% of them buy something they heard about on a, podcast AD.
More women are listening to, podcasts
Sponsor this, podcast because African Americans are a growing, podcast, demographic.
Millennial's are the most desirable age demographic
Repetition is key.
One spot, one time, on one show simply won't generate the results you're after. Sponsor this, podcast for a series of shows and build brand awareness.
"Ideally, find a host/show which you feel is a good fit and commit for a year. Gather data on how your customers found you, and run the numbers at around month nine when you're determining whether or not to renew."

How much do podcast Ads cost

AdvertiserCast released the following average rates based on the reporting data for nearly 3,000 podcasts. For a 30-second ad, the cost per mile (or cost per 1,000 listeners) is about $18. For a 60-second ad, the cost per mile is about $25.

So, if you're looking to reach 10,000 listeners and you need one spot for a 30-second ad, you're looking at about $180. For the same reach, but a longer ad of 60 seconds, the estimated cost according to their industry average is $250.

Podchaser's average rates for ad spots are more or less the same as AdvertiserCast's data. For a 25-second pre-roll ad spot, they reveal that you'll pay about $15 CPM. A mid-roll ad that can be as long as 60 seconds will cost you double that, while a 25-second post-roll ad will work out the cheapest at about $10 CPM on average.

On the other hand, The Atlantic suggests that podcast ad rates can be as much as $40 per 1,000 listeners, while other online sources suggest that it can be as high as $50.

Podchaser also lists average ad costs for podcasts that generate a lot of listeners. According to their data, you can expect to pay anything from $1,000 to $3,000 to purchase an ad on a podcast that generates 100,000 listens.
PODCAST ADS DELIVER EFFECTIVE RESULTS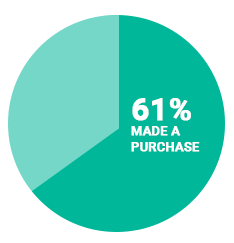 PODCAST LISTENERS, BUY PRODUCTS
FROM, PODCAST SPONSORED, ADS
61% of, podcast listeners, say that they bought something after hearing an ad on our shows.
SPONSOR A PODCAST AND DRIVE MORE ENGAGEMENT TO YOUR BRAND
In a three month head-to-head test against radio, Sling Media found 2 – 3 times more engagement from their podcast ads.
PODCAST SPONSOR  PRICING RATES FOR THE TRANSFORM YOUR MIND PODCAST
https://www.advertisecast.com/TransformyourMind
Or contact Myrna Young  directly @ Myoung353@gmail.com