The healing influence of, happiness, travels literally at the speed of light. Like a single inspiring thought that goes out on the internet and reaches millions of people in just a few hours; Happiness, multiplies exponentially, replacing chaos, confusion, and conflict with order, clarity, and peace.
Why do we all want happiness? Everybody wants to be happy.
Happiness, cannot be seen or touched,  it is Spiritual. There are two types of, happiness: The first kind of, happiness, comes from things turning out the way we'd like them to. This is known as, happiness, for a reason. We say, "I'm happy because I have a family and friends," or "I'm happy because I am in a relationship," or "I'm happy because I'm going on vacation," and so on.
This kind of, happiness, is inherently fleeting because it depends on external reasons that can be taken away from us at any time. Although we tend to avoid thinking about it, we can lose our friends, our job, our savings, our health, and our loved ones at any time.
These are temporary, external sources of, happiness, that come and go like a passing breeze. But real, happiness, can only flow from the inside out. It cannot be achieved by depending on people, things, employment etc. In the movie "show me the money" Tom Cruise made popular the phrase "you complete me" I know it sounds good and we all would like to know that someone feels that way about us; but someone else cannot truly complete us. Only God is our source of true, happiness. He promises to "never leave you or forsake you.
How to radiate Happiness from the inside out
As a Spiritual Life Coach, I have researched the following ways:
Laughter – Laughter, is a symptom of spirituality. Laughter, is the flow of love coursing through your body. Laughter, is the nectar of present moment awareness. Invite more, laughter, into your life and relish the magic in every moment.
I am a very happy person. I have massive amounts of energy, I laugh frequently and smile naturally all the time. Once in a while something or someone would knock me off my, happiness, perch; but I don't linger there. I immediately seek out  my Happy place. Remember the movie "Happy Gilmore"?  You can't be your best if you are not in your happy place.
My Happy places are: Taking a walk in nature, either on the beach or in the park. When I lived in Toronto, and it was cold outside, I would take a drive, or watch a funny movie and laugh till I cried, or read a love story. You have to know your happy place and go there often. When you play and laugh with abandon, you enter into the present moment, which is the only place where you can experience happiness.
Happiness is love
Unconditional love – Love is a spiritual emotion. Physiology has a truly alarming statistic that states that if a mother gives up on a child he or she becomes truly lost. If the entire world gives up on him or her the child would still have hope; but if the mother is still supporting him, regardless of how many people write him/her off, that child can change and turn his or her life around.
That is why God hard wired, unconditional love, into mothers. The Disney movie Maleficent does an awesome job with this theory with the love of a mother substitute! The message, the only true love is the love of a mother! I love Angelina Jolie, she is my hero. When you love unconditionally, you access your spiritual realm and radiate happiness from the inside out. The object of your love is able to feel that love and revel in it.
When we don't practice, unconditional love, we experience pain, doubt, and unhappiness. Love isn't a capricious emotion but is a state of being. It is an experience of unity with all creation. In spirit we are pure love. We don't have to search outside ourselves for love, because love is our essence." David Simon
The peace from meditation contributes to happiness
3        Meditation– Allows us to tap into your own inexhaustible source of inner peace, fulfillment, spiritual development, personal development and self- awareness. The essence of, meditation, is experiencing our innate wholeness, the unity of our body, mind, and spirit. True, happiness, is an internal state of consciousness that allows us to be happy for no reason at all.
It is independent of the circumstances, events, people, and things in our lives. This, happiness, comes from the realization that our true self isn't our body, thoughts, emotions, personality, possessions, accomplishments, relationships, or any other time-bound attribute.
Our essential nature is pure, unbounded consciousness, also known as the field of all possibilities. The attributes of this field include happiness, love, timelessness, compassion, creativity, wisdom, silence, and grace. This state of consciousness can only be accessed through the stillness of meditation.
4   Replace Fear with Love – One of the clouds that obscure our innate state of, happiness, and block our spiritual awakening is unnecessary fear and anxiety. This fear is a negative emotion that causes anxiety, inflammation and pain. The root cause of this fear, is because we are afraid of rejection, failure, intimacy, embarrassment, abandonment, loss, the unknown, being judged, being alone, losing control, expressing our true feelings, and so many other things.
Spiritual Life Coaching can help you release the grip that fear has on you by expanding your awareness to the pure potentiality of your true self and nature, which is infinite, whole, and unbounded.
5        Become Conscious – In my book "Becoming Conscious, My Awakening" I write about becoming conscious of my spirituality, becoming conscious of Synchro-destiny, a term this is used to label that every moment is as it should be, and that there are no coincidences in life. Everything is preordained.
When you accept this fact, then you will live more in the moment because you realize that in this moment is where miracles happen. The bible says "seek and you will find" if you look for the miracles of life, you will find them and then you will, radiate Happiness, from the inside out.
Just as a radiant sunrise can be hidden behind the clouds, our inner happiness can become obscured by constricted awareness, limiting thought patterns, and emotional turmoil. Yet no matter how long we have been lost in fear and limitation, we can learn to rise above the clouds of conditioning and awaken to the source of, happiness, within us.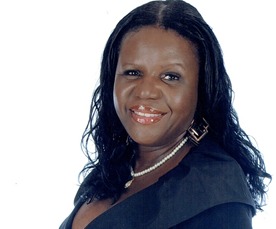 About Myrna Morris Young
Myrna Morris Young is a Certified Professional Spiritual, Life and Executive Coach and President and CEO of MyHELPS Inc. She resides in Fort Myers, FL.
OUR MISSION

 

 The mission of MyHelps Inc. is to help you identify and achieve the goals that are necessary in order to improve the quality of your professional and spiritual life. At the moment of conception our purpose and personalities are predetermined and set in place. Personal and business life coaching helps discover and unveil that purpose along with your passions and inner strengths.

Facebook https://www.facebook.com/Myrnayoungcoaching
LinkedIn Http://lnkd.in/bX8VCr8
Twitter https://twitter.com/myrna_morris
Phone: 954-999-6125
Email. myrna@myhelps.us