Author Interview – Transform your Mind Radio Podcast and TV Talk Show.
Radio Podcast and TV Talk Show, Author Interview
Author interview,  Transform your mind radio show podcast and TV Talk Show,  will allow you to get an audience to promote your book and story.
Your, author interview,  will air on WDJY 99.1 FM in Atlanta, Georgia, and all around the world through the internet on www.wdjyfm.com, Preach the Word World Wide Television Network and  11 Podcast players.
Like most radio programs, if the listeners do not tune in at 5.00 pm on Wednesday, they will miss your interview; that is why I convert my radio program into a podcast. The TV Talk Show, is also available 24/7 on Demand. Podcasts and  YouTube marketing are becoming a hot market mainly because of their ability for Evergreen marketing.
You can then use your, author interview, to get more attention, exposure, publicity, speaking engagements, new clients and more sales.
Below is the outline of the features of each of our packages to help you get the most out of your radio/podcast interview.
Take advantage of these programs to get a high R.O.I. ( Return On Interview ).
The mission of the Transform your Mind podcast and Mindset Transformation radio show, is to help women and men  35 to 65 sustain successful careers, businesses and personal relationships and inspire, educate and elevate listeners to Live their best life now.
We are excited to be able to showcase coaches and authors specializing in a variety of life-transforming areas and we look forward to potentially sharing you and your expertise with our listeners!
Please review and respond to the questions below. This will allow me to create a show outline to promote you in the best light.
Author Interview
$100.00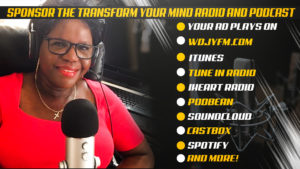 Author Interview  via podcast appearances are one of the best ways to build authority and reach targeted audiences of ideal readers, as well as promote your book.
Best of all, once you've appeared on a, author interview, podcast you'll be able to use your interview as proof of your expertise and experience when you pitch to other podcasts.
This is especially beneficial if you self-published a book since you don't have the support of a big publishing house—you're doing all the book marketing on your own!
An, author interview,  is a powerful way to spread the word about all the good your book can do.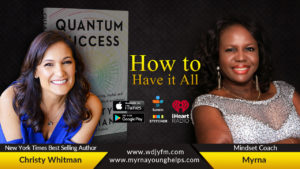 Create a one-sheet for your, Author Interview
To save yourself time and effort, and to show your professionalism, I suggest you create a "one-sheet."
A one-sheet is a document that's a summary of who you are and what you offer as a guest.
You could send the link to your one-sheet with your pitch, or use the information within the one-sheet to complete your guest request form or email pitch.
Regardless of the situation, having this document readily available will save you time and effort.
To schedule an interview, you can fill out the guest questionnaire or if your have a One-Sheet, you can submit that.
The main elements of a one-sheet are:    
Bio

Headshot

Potential interview topics

Talking points

Relevant links

Affiliate links

Contact information
Additional Resources
"https://blog.myhelps.us/8-secrets-to-sexy-total-health/">
"https://blog.myhelps.us/5-questions-to-ask-before-going-with-your-gut-feeling/"
"https://blog.myhelps.us/how-communicate-with-your-guardian-angel/
"https://www.irishtimes.com/life-and-style/people/confessions-of-a-primary-school-teacher-and-self-publishing-phenomenon-1.2007028">
"https://thewritelife.com/28-resources-tools-and-tips-for-self-publishing/"